Tumblers Club
TUMBLERS CLUB


OH DEER!
from our Hon Tumblers' Reporter

The Belvoir Hunt Tumblers Club is now in its tenth season. It is an elite society with membership restricted to those who hit the ground unintentionally. Over 18s will have to pay £10 if they were an unseated rider or £5 if their horse falls. At the end of the season, there will be an award given at the End of Season Supper of the much coveted
Belvoir Tumbler of the Year
as well as other novel classes that will change annually. For under 18s there will be an optional joining fee of £5 and all Pony Club members who have subscribed will be awarded their prize, if too young to come to the supper, at Pony Club camp.
Our eagle-eyed spotters-in-chief (Sarah McCorquodale, David Applewhite, David Selby and David Bellamy) have marshalled a formidable network of informers and will catch you out. They reserve the right to determine who was actually at fault – you or your horse or an Act of God – and have been known to suppress publication of particularly embarrassing incidents on receipt of financial inducements (a minimum of
double
the fallers fee – and payable promptly). Anything photographed will need a supplementary incentive to keep it out of the end-of-season Tumblers Corner photo gallery.
The spotters also keep their eyes peeled for an assortment of misdemeanours: venial sins such as blocking the road, poor parking, sneaking through farmyards without a lead from the Field Master, splintering woodwork, looking grumpy ... you name it and it is probably already in The Black Book ... can be absolved or even hushed up via ££inducements to our venal spotters. Grave sins such as quietly abandoning a demolished gate when there is stock in the field have a wickedly eye-watering tariff – so beware.
Any appeal against the judges' decision must be accompanied by a non-refundable deposit. The Club Rule Book (essentially Mornington Crescent rules) and full tariff of inducements, incentives, enticements and deposits is available for a fee.
Please post your payment to Foster Edwards, 35, Boyers Orchard, Harby, Melton Mowbray, Leics. LE14 4BA – cheques payable to 'BHSC'.
The 'Steeple Fund' thermometer below keeps a running total of contributions. Half the proceeds will be donated to the Lincolnshire & Nottinghamshire and the Derbyshire, Leicestershire & Rutland Air Ambulance services at the end of the season.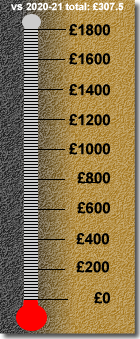 TUMBLERS CLUB AWARDS (at the End of Season supper)
You will not believe this but the Tumblers Club has been running for 10 years. To date the club has raised over £10,000. This is quite a lot of tumbles and sins. I am sure the Air Ambulance appreciates every one of them – long may they continue.

Bambi

Now for the awards:-

Group Effort: This award goes to the lads from the Army. They have added to the funds on a regular basis, some of them more than once in one day

International Rescue This award goes to Jane Heerbeck for her amazing bit of lorry driving in rescuing a lame horse. A cross between tractor pulling and ice road truckers.

Young Person This award went to George Chatterton who never failed to help. He anticipated gates that needed opening and shutting, caught horses and ponies. We need more of his type. Well done George.

Family There were 7 families in the running for this award but the winners were David and Fiona Applewhite who accumulated 6 falls – all of them HF. Perhaps their horses should go to Specsavers too!

Sinner I am sure you all will have guessed who this is – none other than the famous/infamous Robin Smith Ryland. He had a multitude of sins in varying degrees, the most noted one was his partially clothed appearance (been to the very little boys room) which spooked Jeremy's horse. Jeremy is now in therapy!

Master of Mishap I am sure you have all been aware of the competition between Tom Kingston and Michael Dasher Dungworth. This contest went to the wire and was only resolved at the Castle Meet with the one faller of the day. I hope the winner will pay this fallers fine?
Yes, you have guessed right – Michael Dungworth MFH

AND CHAMPION TUMBLER OF THE YEAR...
Although in the table below it looks like the Army were the winners, this is made up of several different people but the one person who had the most tumbles during the season was:

Alice Verity - who is now crowned Champion Tumbler.


NAME


UNSEATED
RIDER

HORSE
FALLEN

£ OWING

£ PAID

£ TOTAL

£RANKING

Jess Abel-Smith

1

0

0

10

10

Anon

0

1

0

5

5

David Applewhite

0

3

0

15

15

Fiona Applewhite

0

3

0

15

15

Johnnie Arkwright

0

1

0

5

5

Army

5

0

0

50

50

[1]

Harriet Atherton

2

0

10

10

20

Steven Ayres

1

0

10

0

10

Angela Battle

1

0

0

10

10

William Bell

1

0

0

10

10

Bill Bishop

2

0

0

20

20

Robert Boucher

1

0

0

10

10

John Bradley

3

0

10

20

30

=2

Charlotte Brunt

1

0

0

10

10

Ella Burtt

1

1

0

7.5

7.5

George Chatterton

2

0

0

10

10

Mike Chatterton

1

0

0

10

10

Lewis Chutter

1

0

0

10

10

Rosanna Close-Smith

0

1

0

5

5

Rowan Cope

2

0

20

0

20

Russell Cripps

1

0

0

10

10

Jeremy Dale

2

0

0

20

20

Laura Day

1

0

0

10

10

Chris Daynes

1

0

0

10

10

Michael Dungworth

1

2

0

20

20

Lucy Elder

1

0

0

10

10

Michael Elson

1

0

0

10

10

Matt Fincham

1

0

0

10

10

Daisy Fraser

1

0

0

10

10

Emily- Rose Gibbs

1

0

0

10

10

Marcus Gibson

1

0

0

10

10

Marc Gordon

0

1

0

5

5

Archie Goss

1

0

0

5

5

Alice Graham

1

0

10

0

10

Toby Greenall

2

0

0

20

20

Hugo von Halle

1

0

0

10

10

Jane Harris

1

0

0

10

10

Caroline Harrison

1

2

0

20

20

Kit Henson

0

1

0

5

5

James Holliday

2

0

0

20

20

Bambi Hornbuckle

1

0

0

10

10

Amber Hoskins

2

1

0

25

25

Robert Howell

0

1

0

5

5

Perdy Humphrey

1

0

0

10

10

William Hurrell

1

0

0

10

10

Alan Kasket

0

1

0

5

5

Max Kettlewell

0

1

0

2.5

2.5

Isobel Key

1

0

0

5

5

Tom Kingston

1

1

0

15

15

James Knight

2

0

0

20

20

Evie Lee

1

0

0

5

5

Sally Lee

0

1

0

5

5

Helen Luke

1

0

0

10

10

David Manning

2

0

0

20

20

Sarah Manning

3

0

0

30

30

=2

Georgie Mason

1

0

0

10

10

Johnny Morris

2

0

20

0

20

Margaret Morris

1

0

0

10

10

Joey Newton

0

1

0

5

5

Lee Norland

0

1

0

5

5

Sophie Pedlar

0

1

0

5

5

Rory Pepper

1

0

0

5

5

Flip Redman

3

0

0

30

30

=2

Harriet Rimmer

2

0

0

20

20

David Selby

0

1

0

5

5

Will Seth Smith

0

1

0

5

5

Anne Sheard

1

0

0

10

10

Justine Smiley-Jones

3

0

0

30

30

=2

Robin Smith-Ryland

0

1

0

5

5

James Sparrow

1

1

0

15

15

Rebecca Spence

1

0

0

10

10

Hannah Steiger White

1

0

0

10

10

Aurelia Stephenson

2

0

0

20

20

Susie Sturton

1

0

0

10

10

Lexi Taylor

1

0

0

5

5

Emma Thomas

0

1

0

5

5

Lisa Thomas

1

2

0

20

20

Helen Thompson

0

1

0

5

5

Sarah Thorpe

2

0

0

20

20

Hattie Towns

1

0

0

5

5

Paul Towns

0

1

0

5

5

Alex Vaughan Jones

1

0

0

10

10

Sam Vaughan Jones

1

0

0

10

10

Alice Verity

3

2

0

40

40

1

George Ward

3

0

0

30

30

=2

Chloe Watson

1

0

0

10

10

Julian Watson

2

0

0

20

20

Alice Wesley

0

1

0

5

5

Hannah Westropp

0

1

0

5

5

Harry Westropp

0

1

0

5

5

Mimi Westropp

1

0

0

10

10

Roly Wilcox

2

1

0

25

25

Lorna Willcox

1

0

10

0

10

Charlotte Wright

1

1

0

15

15

TOTAL

103

41

90

1095

1185
Once more into the ditch dear friends, once more (W. Shakespeare - 1599)

Details of fallers are updated weekly
to give an opportunity to ££persuade the spotters that they were mistaken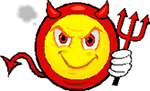 NAME
WHEN

MEET

SIN

£
OWING

£
PAID

£
TOTAL

Jane Heerbeck

23-Sep-17

Langar Airfield

Inconsiderate parking of lorry

10

10

David Applewhite

18-Nov-17

Martins Arms, C. B.

Riding through a farmyard

10

10

David Bellamy

18-Nov-17

Martins Arms, C. B.

Riding through a farmyard

10

10

Kit Henson

18-Nov-17

Martins Arms, C. B.

Riding through a farmyard

10

10

Georgie Mason

18-Nov-17

Martins Arms, C. B.

Riding through a farmyard

10

10

Alice Verity

18-Nov-17

Martins Arms, C. B.

Riding through a farmyard

10

10

Jeremy Dale

18-Nov-17

Martins Arms, C. B.

Riding across a "no go area"

10

10

Lord Yarborough

18-Nov-17

Martins Arms, C. B.

Lorry reversed into road sign

10

10

Robin Smith-Ryland

21-Nov-17

South Lodge, Ropsley

Vehicle and trailer left in middle of Ropsley village

10

10

Robin Smith-Ryland

07-Dec-17

Fortescue Arms, B'boro

Prancing across rape field having been asked to get off crop by field master

10

10

James Sparrow

30-Dec-17

Sheepwash

Cantering downhill on mown grass

10

10

Robin Smith-Ryland

08-Feb-18

Manor Farm, Branston

Trailer left blocking gateway at Lings Hill

10

10

Julian Watson

08-Feb-18

Manor Farm, Branston

Knocked down gate, made no attempt to put it back up

10

10